Welcome to the next instalment of our Mother's Day series!
We hope you all enjoyed Mother's Day and got to spoil and appreciate the person that gave us the greatest gift of all: Life!
Our first Mum blog focused on how to get more customers, so this week we're going to change it up a bit and look inwards.
Building a successful brand is a lot like raising a child; it takes time, patience and above all, love!  And it all starts from the inside out.
We like to call it Internal Branding…
And here are the 7 Steps to get you started
---
1. Know your purpose
Your purpose should be the foundation of your business, and it should be the seed from which everything else grows. A mother's purpose is to ensure her child has a happy and fulfilled life; what's your purpose?
Coca-Cola, IKEA, Virgin… What do these companies have in common? They are universally recognised as having some of the most inspiring mission statements in the world. These mission statements permeate every aspect of their business, and so should yours! Plant the seed of your purpose, and let your business grow in its image.
---
2. Setting the values
Our values are what guide us.
It's what we believe in and the same way you'd want your children to be guided by the same principles, you should also want your employees and team to be guided the same way.
Clearly define your business values and what you stand for, and just like a ripple in a clear lake, your vision will extend into all reaches of your business.
---
3. Setting the example
How many times have you accidentally said a certain word or phrase in front of a child, only to have them immediately copy it? Children learn through watching, and there's nothing they love more than to copy each and every thing you do!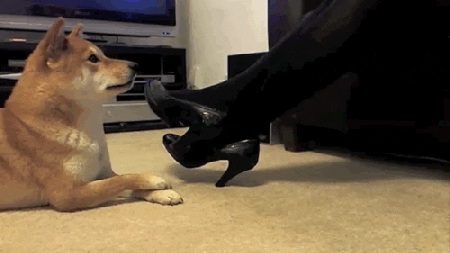 When it comes to business, you must lead by example. We all expect a certain degree of quality in our business, and the easiest way to get your company culture to adopt this is to always show it yourself. Your actions must correlate with the words you're saying, because more often than not, it's what you do – not what you say – that really sticks!
---
4. Clear communication
As important as setting the example is, Mums know that they must also clearly communicate their rules and their values (to avoid "misinterpretations"). Children aren't mind-readers, after all!
Communication should always be an open, two-way street. Remember, nothing is perfect; you should allow for both positive and negative feedback (you can learn from both!). Clearly communicate what you expect from your employees, and they will emulate your culture back to your customers.
---
5. Empathy
Remember being a kid and getting so worked up over little things? Didn't your Mum always know exactly what to say to calm you down?
Kids can be irrational, but Mums always seem to know where they're coming from. They can see things from their point of view and know what they're going through. Empathy is a powerful tool, especially when it comes to little hiccups! For your company culture to flourish, you need to be able to understand the people working for you, and the things that concern them.
---
6. Forgiveness
Mums aren't perfect, and things can't go right all the time. The same is true of business; no matter how hard you try, there are some things you just can't control. And when things do go wrong, you have to be able to forgive yourself for them.
Always be the bigger person, not the right person. Don't regard mistakes as a set-back, instead use them as an opportunity to learn and grow as a business. Forgive, and move on 🙂
---
7. Patience
It takes 18 years to raise a child, and there is simply no rushing it. Your business is no different. Building a brand is a long-term endeavour which takes time, dedication and patience.
There's just no substitute for putting the time in to your business! Building trust, building deep relationships, and building a strong company culture simply can't happen overnight. Put the effort in and you will see the results!
---
We hope this article has been helpful for you! If you've been inspired to think about your strategy, take advantage of our
Free Branding Consultation
service – we can help you put the Mum in your business!
As Always we hope you have found this article useful, and as always would love to hear your comments!
And if you LOVED it please share… After all, sharing is caring 🙂
And if you REALLY LOVED it, Click here take advantage of our extra special free gift: our FREE "3 Step Map to Marketing Success" Audio- Training!
Dedicated to my amazing Mother, who gave me the foundations and values to go after my passions and live an incredible life xx